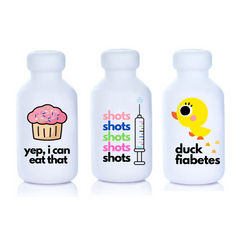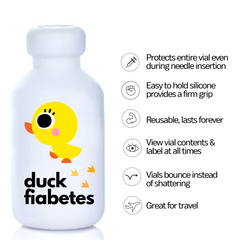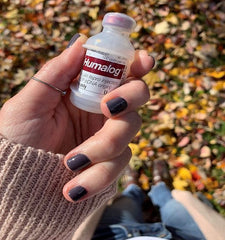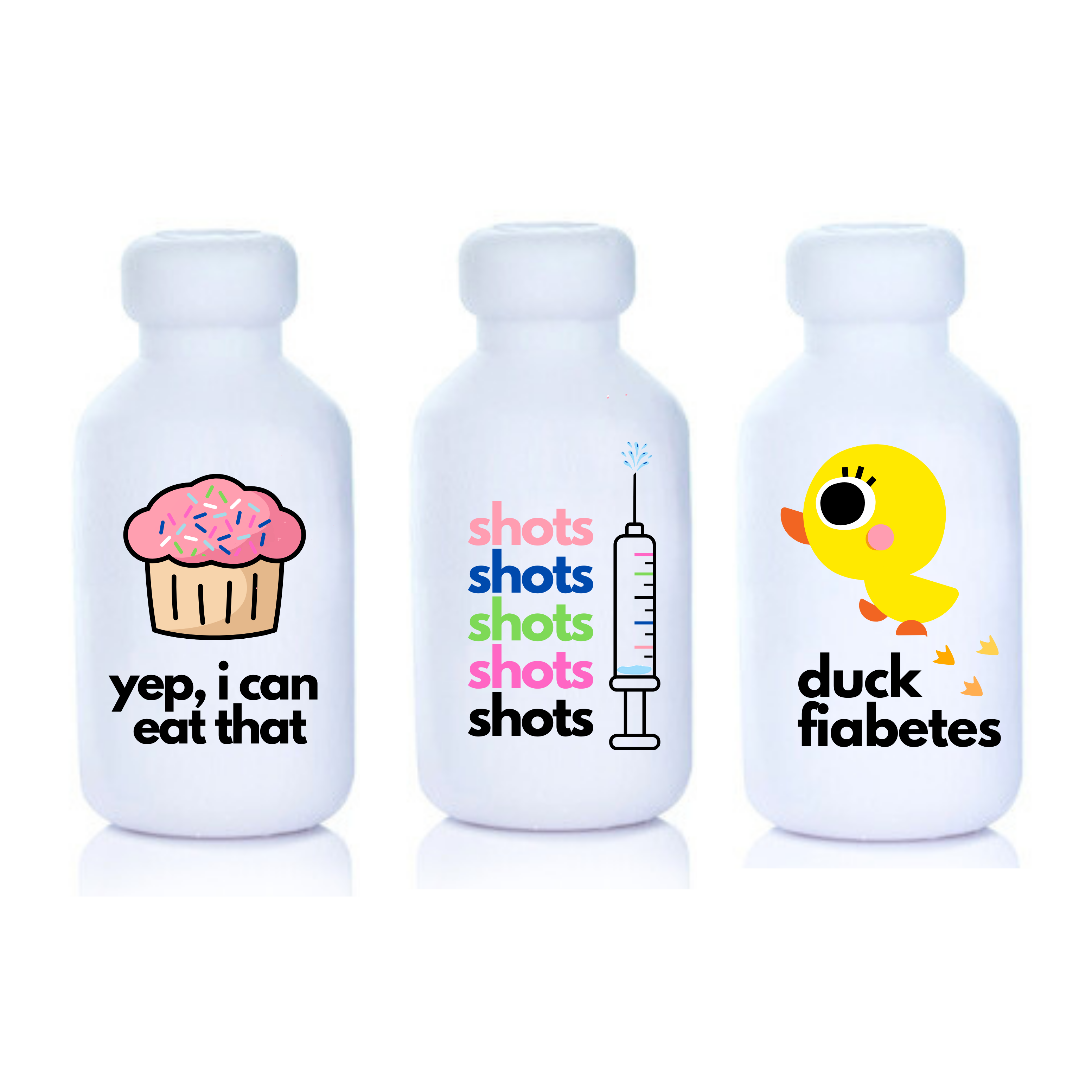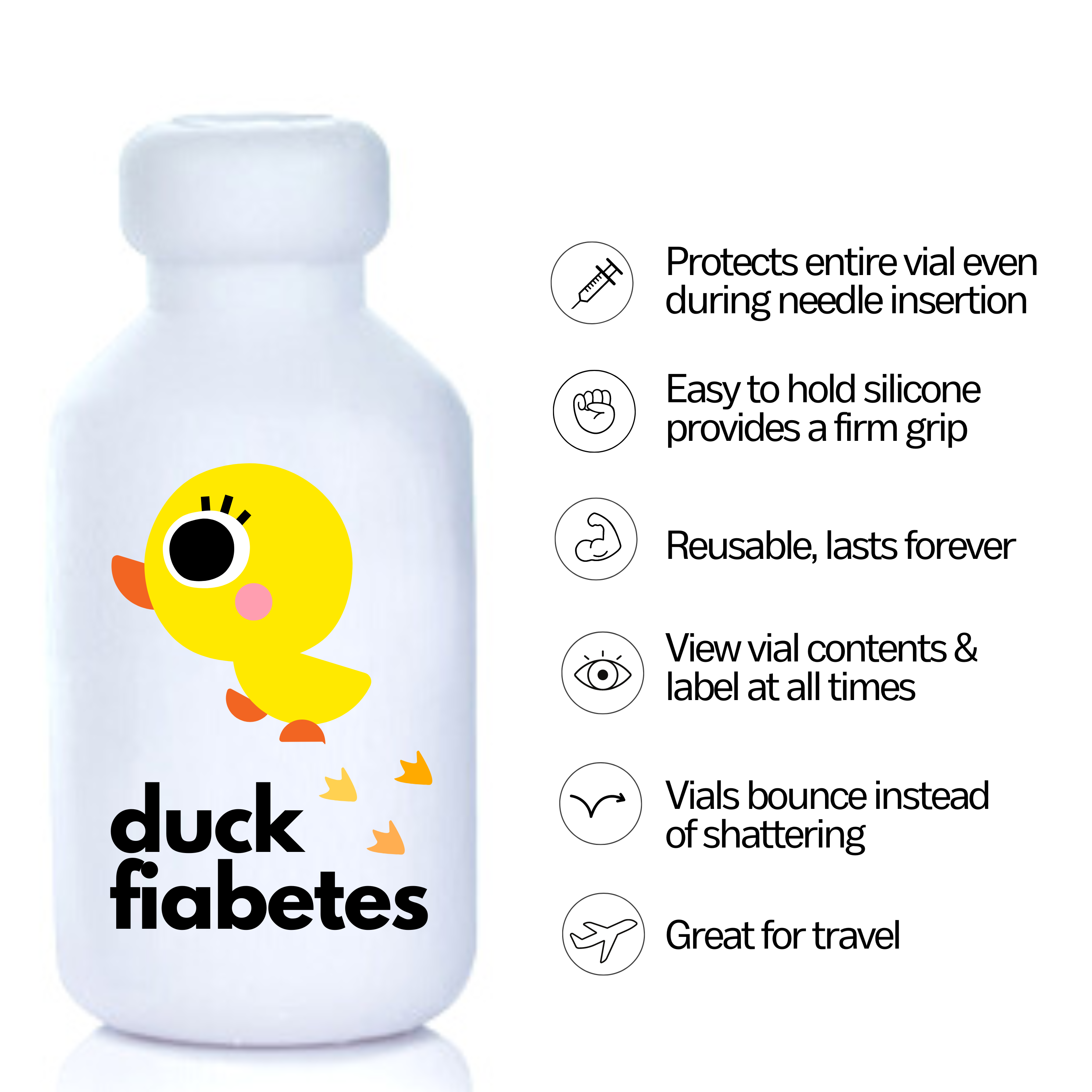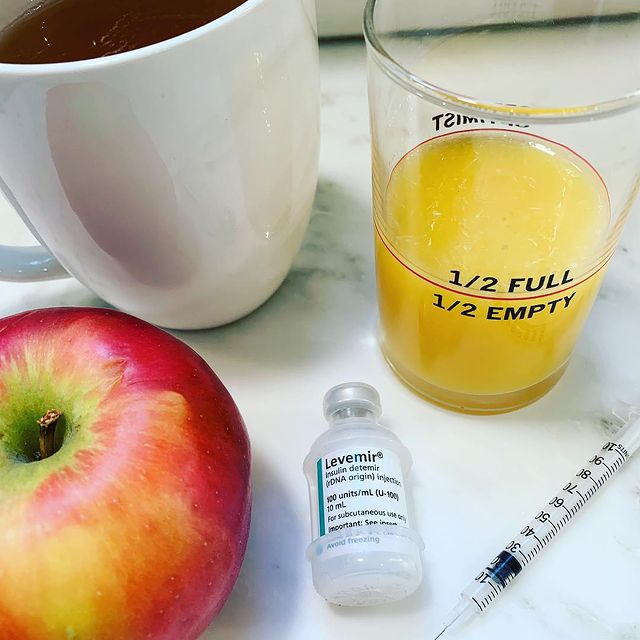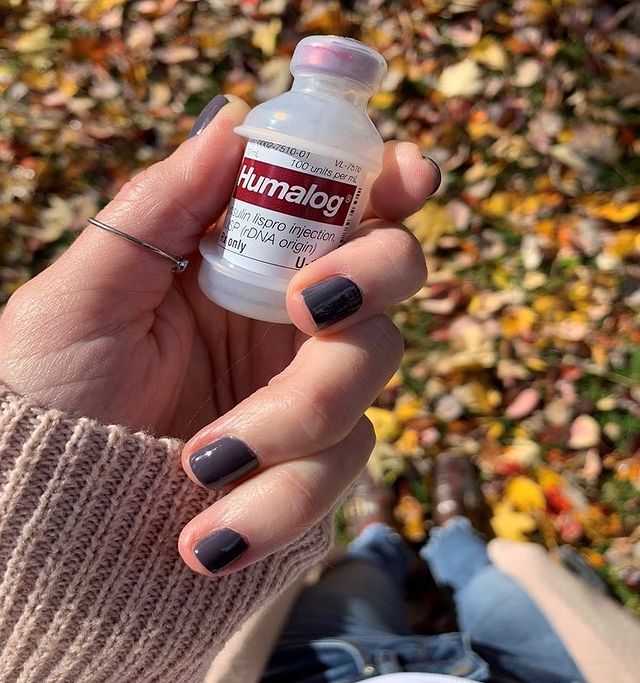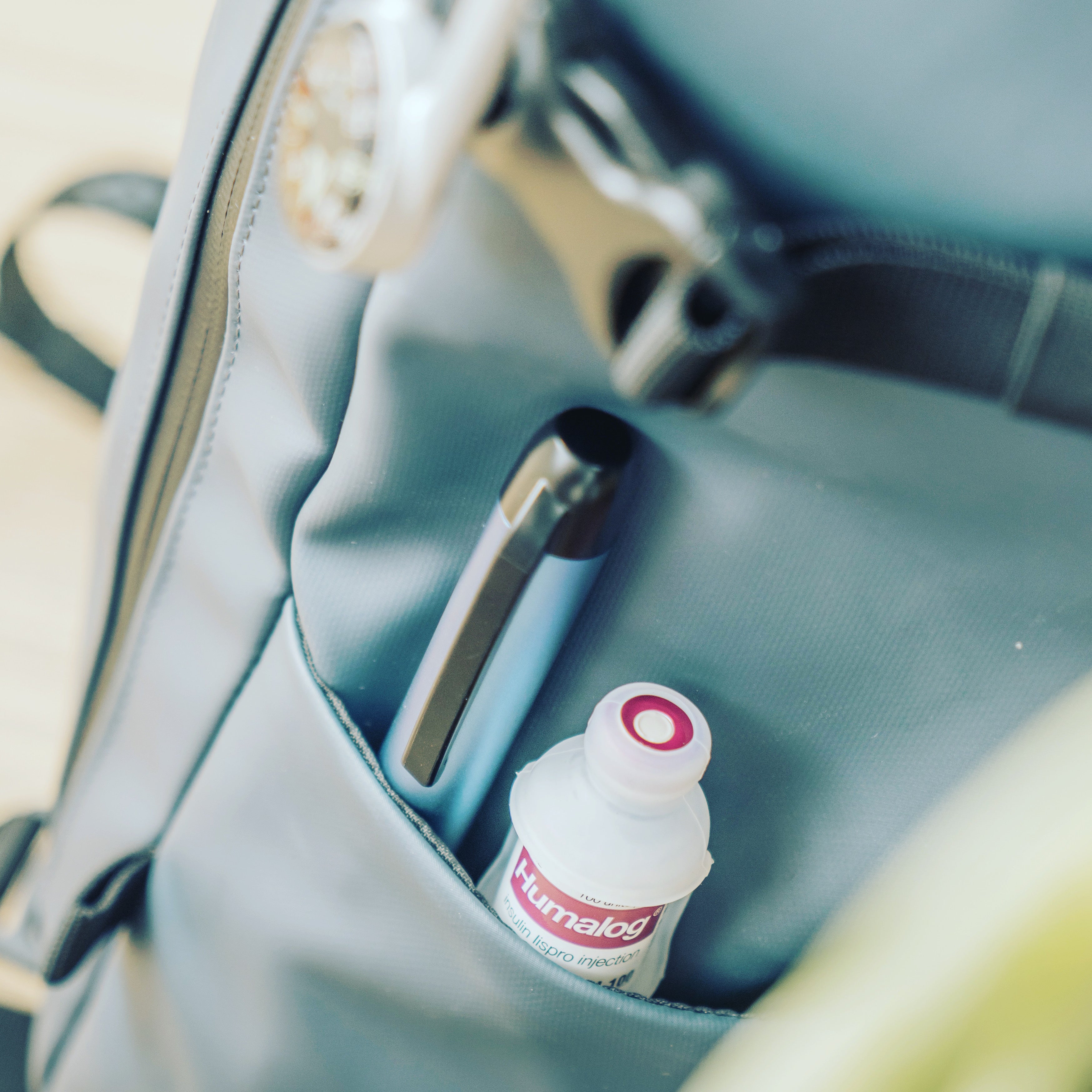 DIA-BADASS, 3-Pack Insulin Vial Protector Case (Fits most 10mL Brands)
Out of stock
Spend $19 or more for free shipping!
This size DIA-BADASS 3-pack of Vial Safe is designed to perfectly fit all 10mL vials of Fiasp, Humalog, Humulin, Levimer, Lispro, Lyumjev, Novolin, Novolog, NovoRapid, Tresiba, Caninsulin, Actrapid, Semglee and Vetsulin.
This 3-pack includes the following designs:
Duck Fiabetes (1)
Yep, I Can Eat That (1)
Shots! Shots! Shots! (1)
-----------------------
Legal Disclaimer: 
Vial Safe is intended to reduce the chance of damage to a glass vial that is properly inserted into it.  Use of Vial Safe does not guarantee that damage or destruction of a vial and resulting loss of its contents will not occur. Even when properly inserted, Vials in Vial Safe can be damaged and, in some cases, destroyed and the contents lost. By using Vial Safe you agree that you will hold harmless Vial Safe, LLC from and against any and all damages, including personal injury and death, resulting from the failure of Vial Safe to prevent damage to or destruction of a vial or its contents.
EVER diabetic NEEDS at least one of these!
I promise these things are literal lifesavers! The only drawback is having to choose which to use!!! Seriously you guys made this roller coaster easier to ride with these little guys!
I love my VialSafe protectors!
I think they are so cute and right now cuteness beats being depressed about being a T1D!
3-pack
i like them, they're cute anf quality.
Vial Protector Case
I got these for my daughters diaversary and she LOVED them! So cute and sturdy! We will be ordering again 😊
Fun, cute, and durable
I love all the fun, cute ways I can protect my insulin. I think I have more vial safe protectors than I need, but they are sooo fun! And they are so durable. I was doing a site change and my insulin vial rolled off the bed, but it survived because I had it in a vial safe protector. What a relief. Great job!! And I'll always keep my eye out for when you make more cute ones!
So cute
Love the designs & the protection they give
My favorites!
These are my absolute favorite collection they has been dropped to day! I love being able to personalize my vials and protect them. I can't wait for the next collection!
Ships within 24 hours.
Free standard domestic shipping on orders $19 or more.
$15 flat rate shipping for most international destinations.